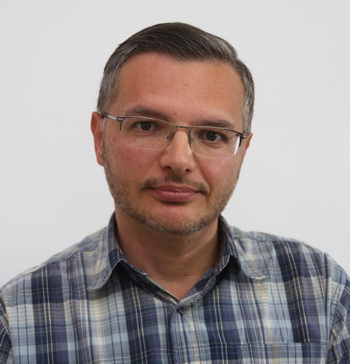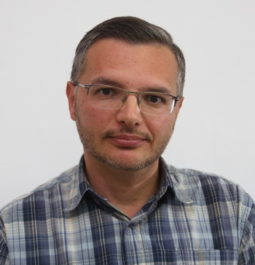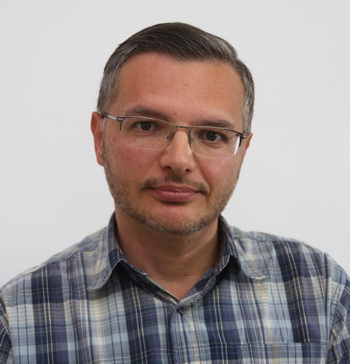 Доктор Константин Бондарь – филолог и историк, славист, востоковед, исследователь древнерусской литературы и еврейско-славянских литературных связей, автор и составитель 4-х книг: «Повести Соломонова цикла: из славяно-еврейского диалога культур» (Харьков, 2011), «Этюды о чудесах и текстах» (Харьков, 2012), «М. П. Погодин. Марфа, посадница новгородская» (серия «Литературные памятники», Москва, 2015), «Памятники античной культуры в фондах Харьковской государственной научной библиотеки им. В. Г. Короленко. Древнегреческие керамические клейма IV-II вв. до н. э.» (Харьков, 2015). Окончил Харьковский государственный университет, затем – Институт стран Азии и Африки при Московском государственном университете. Преподавал в Международном Соломоновом университете в Харькове, работал в Отделе редких изданий и рукописей научной библиотеки. В 2015 г. репатриировался в Израиль. Научный сотрудник Центра изучения еврейской диаспоры Тель-Авивского университета.
Смотрите и слушайте лекцию Константина Бондаря «Ремесло древнерусского книжника и его плоды»:
Dr. Konstantin Bondar is a philologist and an historian, a slavist, an orientalist, a researcher of Old Russian literature and Jewish-Slavic literary contacts. He is an author and a compiler of 4 books: "Tales of the Solomon Cycle: on the Slavic-Jewish Cultural Dialogue" (Kharkov, 2011), "Studies on Miracles and Texts" (Kharkov, 2012), "Pogodin, Mikhail. Marfa, Posadnitsa of Novgorod" (together with Leonid Frizman, "Literary Monuments" series. Moscow, 2015), "Monuments of the Antique Culture in the Funds of V. G. Korolenko Kharkov State Scientific Library. Ancient Greek Ceramic Seals of IV-II cc. B. C." (together with Igor Losiyevskiy, Kharkov, 2015). He graduated from Kharkov State University and the Institute of Asian and African countries at the Moscow State University. Dr. Bondar taught at the International Solomon University in Kharkov and worked in the Department of Rare Editions and Manuscripts of the Scientific Library. Repatriated in 2015. Currently he is a Research Fellow at the Diaspora Research Center of Tel Aviv University.
Lecture 1.
The handcraft of Old Russian Scribe and its products
Old Russian literature was created by nameless scribes and being mainly handwritten even after the invention of printing it knew limited repertoire of genres and was designed for a narrow layer of readers. In the 17th century, during the fundamental changes in the life of Russian society, it began to acquire modern features and finally shaped at Pushkin's period. The new Russian literature has inherited from its predecessor several features: The Church Slavonic basis of the Russian literary language; a special role in society and a special relation to the writer's work; the genre of the story; the image of the illustrated book-collection in several generally accepted formats.