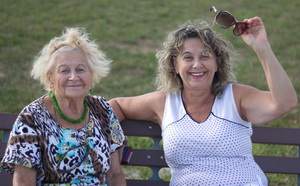 15 years of work is long enough – and there are still people who want to find us and fail. What's the reason? They are looking for us in a "wrong" language. Therefore we decided to address you, English speakers: if your near and dear, friends, relatives or acquaintances, write in Russian – please refer them to us!
Our publishing house "Dostoyaniye" ("Legacy") has published dozens of books, mainly memoirs. The annual almanac "Time to remember" with more than 100 authors as of now from different countries is our bestseller. This year its 6-th issue is coming out.
Last but not least – we, editors and publishers, are Russian writers ourselves and hope it makes some difference.
Just click – and you'll see how we work and what we can do for you.